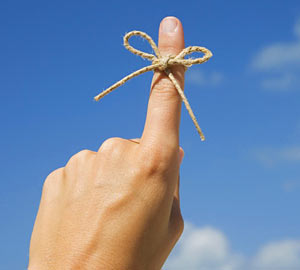 I never forget favours. I'm passionate about helping people and love to see good things come from introductions. When I connect people, I don't expect anything grand in return except a thank you and some kind of follow up to let me know how things went. (Even if it takes a month, they remembered and that's what counts)
If I'm taken advantage of that falls on someone else's Karma not mine. (Yes I used the K word). I help people who want to broaden their networks and connect to people I know because I have compassion and care for the talented people in my network. I want to see good people connect and collaborate with one another. If I don't have a search to place the myriad people I connect with, what's the point of someone sitting in my database if I can refer them? What comes around goes around.
That said, I was shocked the other day when I discovered on LinkedIn that in two incidences people I had referred had been hired by the individuals I referred them to and no one bothered to call and say THANKS! Is the universe trying to tell me something? Albeit one was a volunteer advisory position, but it still warrants a thank you.
In the other situation a contract recruiter I referred to very old client and friend of mine was been hired. My client called me to do the work initially and I wasn't available, I was in the middle of placing several recruiters elsewhere and this gal had exactly what they were looking for.  In fact she's so good they want to hire her full-time, sheesh! (Shameless plug- call me if you're looking for good recruiters, I charge a flat fee or an hourly rate to source)
I didn't let either situation go, my time is valuable, and referrals are mission critical to networking building trust and relationships. Just a quick friendly call, a gentle message to say HEY! Did you forget about me in this equation? My tone was light hearted, I never raise my voice, I forgive but I don't forget :). I spent time, and my time is money. When a recruiter puts people together for free, there's got to be some reciprocity. It's like a lawyer giving a friend divorce advice over coffee or a real estate agent helping a friend set a price for a house.
People get busy, I understand. Do yourself a favor, if someone helps you get ahead make note of it. Tell them how you did, where things ended up, keep them posted on your progress and reciprocate where you can. PAY IT FORWARD! Don't take peoples' networks and connections for granted. Don't let favours people do for you become dead ends. Gestures of good will can become infinite sources of new business, opportunities and new relationships. It's like an energy source that just keeps going and going and going. Keep it moving people.