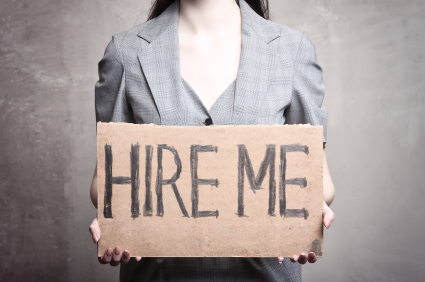 I like to tweet about job-seeking. In previous blogs I've listed all of the Twitter Chats I participate in – 6 Social Media Secrets for job Seekers and The Candidate's Guide To Recruiter Etiquette .
My last Blog was with Social-Hire.com a U.K based job search and recruiting portal. I caught a lot of flack for being honest.  I was also defended by recruiters I respect. In the end it drew a lot of eye balls and some heated debate, that's what you want in a blog post.
After almost a year of tapping into job-seeker Twitter Chat communities, I can honestly say that I've learned a lot of what goes on in a recruiter's mind when he or she is dealing with a job seeker vs. a passive/targeted candidate for an open search.
Across the board, some things are unanimous when it comes to getting traction:
1) Cover letters don't get read often, they tend to be useful content should a recruiter require extra information for a write up. For the most part, covers are too salesy, too long and lack the meat of a resume.
2) Long resumes don't get as much attention as short resumes. I've said this before, after 5 bullet points we loose attention, the industry average for recruiters reviewing resumes is  30 seconds or less.
3) Resumes are a tool to help hiring managers and recruiters understand who you do and how, interviews and assessments will tell us about your integrity, passion and drive. You don't need to say that in a resume. Keep adjectives about your character out of your resume. Numbers and accomplishments speak volumes.
4) Take heed when you sign up for outplacement and resume writing. Recruiters know exactly whats going on in the market and what sells. If your resume writing or outplacement team doesn't tap you into recruiter networks, presentations or meetings for advice, walk away. Things change monthly and you've got to be recruiting or plugged into recruiters to know what's hot when it comes to effective job seeking, resume styles, social media, LinkedIn and market conditions.
5) Don't send resumes cold to a recruiter unless you have what it takes for a job or jobs they have posted. Even then, research them on Google, call them and find them on LinkedIn to warm things up. Recruiters are client mandated, they can't get back to most of the job seekers that send them unsolicited resumes and have a productive day. Resumes sent willy-nilly get stored in a folder or uploaded to a recruiter's  database with limited notes. If you're looking for immediate traction, sending resumes cold can be a crap shoot.
6) DO NOT use functional/ accomplishment based resumes where you list everything you've ever done listed at the top of your resume.  Chronological resumes are preferred by most recruiters because they can see your career progression.
7) If you've been targeted and phone screened for a search, sometimes you'll only hear back from a recruiter if you've been short listed. Its a hard fact and I'm not saying it's right.
8) If a recruiter's client or a hiring manager interviews you and you don't get a call back, it's because they aren't interested in you. This is a painful truth that frustrates recruiters and candidates. Here's the deal, recruiters sometimes never get client feedback on weak interviews, and hiring managers often only get back to the candidates they like. It's a time management issue and only caring thoughtful people will take the time to document negative feedback…..what goes around comes around.
9) Don't fight back with a hiring manager or recruiter who has not been successful in getting you an interview or a job. You can push back till the cows come home, once your resume or candidacy has been rejected, chances are no one's going back to re-think.
10) Don't start your resume with professional experience. Lead in with a Profile, take the time to write 3 sentences or less about what you're focus is and what you do well. Don't mention what you're looking for, instead make a statement about your value proposition – skip words and phrases like Senior Level, Accomplished, Seasoned, and absolutely no character references please.